We talked about travel ideas in our previous post, and as you go visit various places, you are going to find one place you fall in love with and come back to work on the other love of your life.  There are beautiful wedding places all over the world and out of all the islands, Maui has been voted as the best island in the world in 2013 and in 2016 Huff post still thinks so.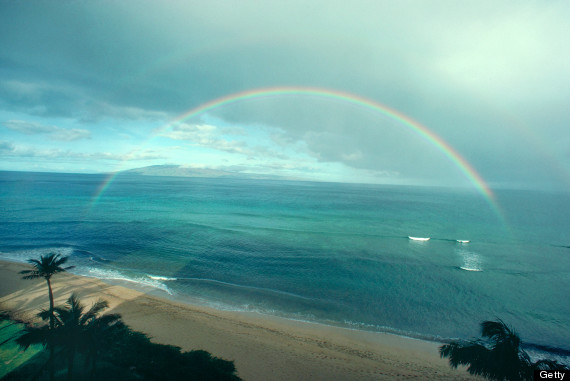 Out of all the places, it's no wonder why Maui is one of the top destinations.  Because of all the people heading over to get married in Maui, also the wedding planners are very well accustomed to destination wedding planning for parties coming from far away places.  Hawaii is also a place where old meets new, you can find rustic places for your liking as well as the newest of the new resorts are gathered in one place.
Options vary great degrees from hotel planners like in Grand Wailea: https://www.grandwailea.com/gather/a-waldorf-wedding/ that will plan the wedding, but it will be at that resort only,
to a small boutique and experienced wedding planner like http://youralohawedding.com/ that has exclusive access to some of the private estates that only allow a handful of wedding planners to plan a wedding there.
One thing for sure is to check the reviews. Review, review, review. This is one arena where prior experience counts more than the others because there is no second take. Experienced wedding planners have dealt with a various situation that pops up, good and bad, and when a bad one needs to be handled, you want a veteran on your side. Someone who can accommodate you, but also someone that can guide you as well.
Another reason why Maui is the perfect destination? Your guests will go out of their way to attend (and in good spirit). I was concerened that not many of our friends will be able to come to our wedding, because most of our friends were in the midwest.  To our surprise, we had dozens who were more than excited to come celebrate the occasion.  Also, you are already at your honeymoon spot.  Some do not like the idea of going on the honeymoon right where one got married.  Guess what?  Other beautiful Hawaiian islands are just a quick 20~45 minutes flight away, so if you want to have a special honeymoon inside your honeymoon, you can do that very easily.
Most like the experience of the event taken in Maui.  Also, surprisingly, the cost of wedding planner actually isn't that high.  It's comparable to most metro area, and some might find it actually cheaper than what they have expected.  The accomodations, food, general prices in Hawaii is higher, but not so much so when it comes to human capital side of things.
There are many more reasons, but these are some of the main reasons why I would pick Maui as the prime destination wedding location.  If you have a chance to find it out yourself, please do let me know.  I'd like to hear about your experience and thoughts.  To your love.  Cheers!