We're here at Talk Backwards to cover various perspectives on the world, to teach you about how to run a successful business and where to travel with the money you make! We've covered almost everything from business to travel, and if you'd like to read more on a certain topic, give us a call or write us an email using the contact form that we've made available for you directly on our page!
1326 Melm Street, Providence
Rhode Island, 2908
United States
Call us +(401)-283-6015
Perfect Place for a Destination Wedding – Maui
We talked about travel ideas in our previous post, and as you go visit various places, you are going to find one place you fall in love with and come back to work on the other love of your life.  There are beautiful wedding places all over the world and out of all the islands, Maui has been voted as the best island in the world in 2013 and in 2016 Huff post still thinks so.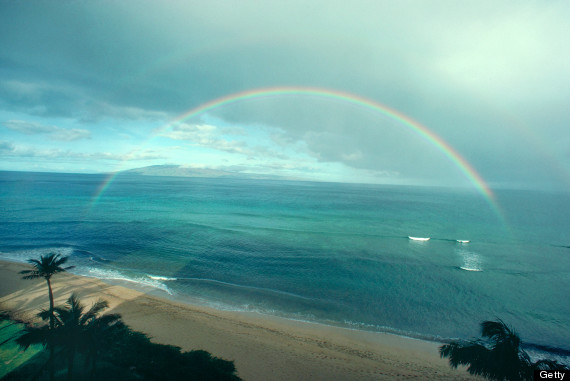 Out of all the places, it's no wonder why Maui is one of the top destinations.  Because of all the people heading over to get married in Maui, also the wedding planners are very well accustomed to destination wedding planning for parties coming from far away places.  Hawaii is also a place where old meets new, you can find rustic places for your liking as well as the newest of the new resorts are gathered in one place.
Options vary great degrees from hotel planners like in Grand Wailea: https://www.grandwailea.com/gather/a-waldorf-wedding/ that will plan the wedding, but it will be at that resort only,
to a small boutique and experienced wedding planner like http://youralohawedding.com/ that has exclusive access to some of the private estates that only allow a handful of wedding planners to plan a wedding there.
One thing for sure is to check the reviews. Review, review, review. This is one arena where prior experience counts more than the others because there is no second take. Experienced wedding planners have dealt with a various situation that pops up, good and bad, and when a bad one needs to be handled, you want a veteran on your side. Someone who can accommodate you, but also someone that can guide you as well.
Another reason why Maui is the perfect destination? Your guests will go out of their way to attend (and in good spirit). I was concerened that not many of our friends will be able to come to our wedding, because most of our friends were in the midwest.  To our surprise, we had dozens who were more than excited to come celebrate the occasion.  Also, you are already at your honeymoon spot.  Some do not like the idea of going on the honeymoon right where one got married.  Guess what?  Other beautiful Hawaiian islands are just a quick 20~45 minutes flight away, so if you want to have a special honeymoon inside your honeymoon, you can do that very easily.
Most like the experience of the event taken in Maui.  Also, surprisingly, the cost of wedding planner actually isn't that high.  It's comparable to most metro area, and some might find it actually cheaper than what they have expected.  The accomodations, food, general prices in Hawaii is higher, but not so much so when it comes to human capital side of things.
There are many more reasons, but these are some of the main reasons why I would pick Maui as the prime destination wedding location.  If you have a chance to find it out yourself, please do let me know.  I'd like to hear about your experience and thoughts.  To your love.  Cheers!
What You Need to Know about Home Based Business Ideas
If you don't like your job, or if you would simply like to do something different, you have the possibility to start your own business. Sometimes it's easy, while other times it can be hard, but if you think really long about this, then you should get it started.
There are plenty of ideas that you can use, and there are two different types of businesses – some that require a location, and some that you can run from the comfort of your home. Many people prefer to choose the home based business ideas, as they can be closer to their families and even have more free time.
The Idea

That's right, everything starts with an idea. Some people dream about this their whole lives, but they don't have the courage to start it. The idea that we're talking about can be anything, but usually, the success is found by those who choose something that they know. For example, if you're good crafting, you can start making jewelry, toys or home design items. Hand-made items are getting really famous instead of those that are made in factories.
The Legal Aspects
Once you've got your idea (something that you know how to do), it's time to verify the laws in your state. Depending on your fresh home based business thought, you are required to make sure that you have the correct licenses and certificates to offer your product or service. For example, if you are opening a daycare point from your home, you may be required by the state to come out and do an examination. You may be required to fill out particular paperwork. In several areas, you are required to get a business license for your home based business idea. Check with your municipality to observe what is necessary. A business license is generally inexpensive and it's also easy to obtain.
The Business Plan

First of all, you need to generate a business plan for your new business idea. Why would you need to put it on paper? A business plan allows you to set goals and values for your business scheme. It sets down in writing the concepts that you may find helpful in the future. It allows you to observe how you desire to run your business and how you are going to make it successful. It does not take very long to write a business chart, but it is generally one of your most helpful tools for making your business idea a true reality.
In truth, there are plenty of ideas that you can use for your new business, so take some time and identify exactly what you're good at and what would bring you lots of customers.
Travel Ideas that You Can Choose From
When you think about choosing a vacation, the tour operators will offer you plenty of options for the vacation of your dreams. Traveling alone or with your friends and family is of high importance because there are plenty of things that you can do during your free time, depending on your favorite destination. One of the places you are going to love it so much that you will want to get married there one day.  Let's see some places that can make your choice easier when it comes to choosing a location.
The Mountains 

If you're one of those people who like skiing, the mountains should be your choice. As we already said, you'll need to make reservations a few months in advance. Of course, you could find a good offer if you can leave anytime, with a last minute offer. These are the ones where not all places have been filled and the last few places are sold at a lower price.
Hiking and Trekking
Some countries have a beautiful landscape like they were specially designed for those who like hiking and trekking. The travel agencies have started organizing special trips for those who know how to hike a mountain into those countries that have perfect places for this activity. However, you can go on these trips only if you're trained in hiking. A beginner will not know what to do in extreme situations, so make sure you have more than just the basic knowledge of this activity when you choose something like this.
The Seaside

When you're thinking of ways of relaxing, the seaside is one of the best places to go to when you want to simply forget about anything. A spa complex on the shore of the ocean from a luxurious island can be exactly what you need after a period of hard work. There are plenty of beautiful places that you can choose from, like the Canaries Islands, Hawaii, the Azores and so on. The travel agencies might have wonderful offers in any of those exotic places, as long as you make reservations with a few months in advance. You'll get everything you need – transport, accommodations, and food – an all-inclusive offer for a good price if you try to book one with six months in advance.
In the end, choose the place that has the right calling – a place that will offer you enough things to do so you don't get bored, but also enough relaxing methods to help you get back to your every-day life with new energy.